Army will get its coaching hire right this time
It was a cold December day in 1999 following a loss to Navy
when former Army Head Coach Bob Sutton was let go on a Philadelphia city street
by former Army Athletic Director Rick Greenspan.  It was the end of an era at
West Point.  From the outside, the change looked relatively basic – scrapping
the option offense for a more exciting, pass oriented attack.  In reality, it
was a complete departure from all the core necessities needed for a Head Coach
at Army. 
Since that dreary Philadelphia day, Army had made error after
error in their coaching selections.  At the same time, Navy and Air Force have
continued to flourish under the same restrictions and challenges.  There are
those that blame the lack of success on the inability to recruit during
wartime.  That excuse does not hold water.  Army had had its share of athletes
over the past eight years, and their disproportionate performance on the field
in relation to their Academy brethren – who share similar recruiting challenges
– is abhorrent.
No, Army's failures on the football field are not the result
of bad players.  Their failures stem from decisions, philosophies, and
approaches that are out of line with the traditions of Academy football – out of
line with proven recipes for success.  What Army does not need is a young
division 1-AA coach that made his marks with a wide open passing attack under
much different recruiting standards.  Todd Berry did that, and while he brought
with him a renewed sense of enthusiasm around the football program, that quickly
dissipated when the program was run into the ground. 
They do not need a big name head coach that has never coached
at an academy and who is coming out of retirement to help the program.  Bobby
Ross was that guy, and while he brought the ESPN and Sports Illustrated stories
with him, his pro-set offense brought some results, but in the end the stresses
of the job proved to be too much and he did not have it in him to finish the
job.
Lastly, they do not need Stan Brock.  Not the man, because
the man is good, but they don't need another situation where a coach is hired,
put in a position to fail, and never given a real chance at success.  Army can't
shotgun the decision, abandoning a search committee and hiring a coach less than
24 hours after the departure of his predecessor.  When reviewing the process of
the hiring of Brock, Kevin Anderson stated in his press conference on Friday "we
had put together a list of potential head football coaches at West Point. Upon
reviewing the list, probably half of a dozen of them had already been chosen to
take other head coaching jobs. On the list was Stan Brock. After we reviewed the
list and saw where we were in the recruiting cycle, we decided that with Coach
Brock's knowledge of the Academy, his relationship with the players and his
familiarity with what we were trying to accomplish, we hired him."  It was an
admission of Army again not handling the selection process effectively, and not
putting the team in a position to win.
So now Army is in a position to finally get it right.  And
this time, they will.  The Alumni, athletic department, and Academy
Administration are committed to finding the right coach to win at Army.  This
time, the errors of the past will not be allowed.  This time, the key
ingredients to a winning program will be put in the mix, and the outcome will be
Army's best shot at returning to winning.
Former Army standout quarterback Ronnie McAda said it best. 
"I'll be honest with you, I have always said this after they went to that
passing style of offense after (former Army Head Coach Bob) Sutton left, Army
will never have the days that they had back in '96 or back in the 80s running
that style of offense," states Army's former signal caller.  "So now that they
are starting to go back to the option, then yes, I can definitely see an
opportunity to do that.  They are still a long ways away from that, or even the
teams from the 1980s that went to all those bowl games.  Navy and Air Force have
shown that that's the style of offense that can allow the academies to compete
at that level.  If they want to create new glory days, they need to go to some
sort of ball control offense which is the option to do that, and they need the
right coaches to make that happen.  And I am glad to see that they are at least
starting to do that."
THE REQUIREMENTS
The option is a piece of it, but there are other key aspects
of a new head coach that will be essential.  Army's next coach will need to have
the following:
1.    Extensive
knowledge, experience, and success running an option based, running offense.
2.  Experience at an Academy, as a coach or former
student, as a part of a successful team.  The key here is truly
understanding all aspects of academy life and the regulations the cadets
must live within, then being able to mold a program that works within those
confines, as well as managing the administration in areas that may need to
be modified to allow greater success (without diminishing the cadet
experience).
3.    Proven
track record of turning a program around, winning quickly and consistently,
preferably in an academy environment.
THE CANDIDATES 
There are a number of candidates that meet these requirements
-either all three or a close subset.  Here are a few that will need to be given
consideration in this process.

Mike
Sullivan (Wide Receivers, New York Giants) – Sullivan is a West Point grad,
and was a two year letterman under Jim Young.  He was a part of the '88 team
that played in the Sun Bowl against Alabama.  Sullivan currently mentors the
wide receivers for the New York Giants, where he has served on Tom Coughlin's
staff since 2004.  He was instrumental in bringing former Army player LTC Greg
Gadson, who lost both legs to an IED in Iraq, into the Giants locker room last
year.  Gadson became an inspirational leader for the Giants.  Sullivan has
coached at West Point for a total of four years, and coached the outside
linebackers on the 1996 team, the team with the most wins in a season in Army
history (10) and who played in the Independence Bowl.  He also served under
Coughlin with the Jacksonville Jaguars in 2003, and was the defensive backs
coach for Jim Tressel's 1-AA national championship Youngstown State team in
1997.  Sullivan is highly regarded by many at West Point.  He knows the academy,
both as a player and coach, and is someone that should get consideration. 

Greg
Gregory (Offensive Coordinator, South Florida) – Already pretty well known
around West Point, Gregory spent 16 years at Army – starting as the wide
receivers coach under Ed Cavanaugh and finishing up as the associate head coach
and offensive coordinator under Bob Sutton.  During his stint at Army, he
coached the receivers, tight ends, running backs, and quarterbacks.  He then
served as offensive coordinator under Jim Young, prior to serving on Sutton's
staff.  In 1996, he was honored as the Athlon Sports Assistant Coach of the
year.  He also has military experience, and was a Captain in the Army while
coaching at Army (1982-1985).  While at West Point, Army was 10-6 against Navy. 
He currently is the offensive coordinator of the University of South Florida,
where he has been a big part of USF's current success.  He previously coached at
Ohio, where he turned the Bobcats into a scoring machine.  The biggest issue
with Gregory could be the fact that his son is currently a quarterback at USF,
and the timing may not be the best for him to want to make a move.

Charlie
Taaffe (not employed) – Another coach with Army ties, Taaffe was Army's
offensive coordinator under Jim Young from 1984-1986.  During that time, Army
went 23-13 and won two bowl games.  He was a big part of engineering Coach
Young's move to the option in 1984.  Prior to serving as offensive coordinator,
he was the quarterbacks coach for Army from 1981-1983.  He has spent a lot of
time coaching in the Canadian Football league, most recently with a less than
spectacular run with the Hamilton Tiger-Cats, where he was removed midway
through his third season.  He served as the offensive coordinator / quarterbacks
coach for Maryland from 2001-2004.  During that time, Maryland enjoyed some of
its most successful football and Taaffe's offense was extremely strong – they
scored a lot of points and racked up a lot of yards.  Maryland was 36-14 during
Taaffe's time there, and they played in three bowl games.  They were also ranked
10th in the nation to finish the 2001 season. 
Ed
Warriner (Offensive Coordinator, Kansas) – Warriner spent thirteen years at
Army, and currently serves as the offensive coordinator at the University of
Kansas.  He was the OC at Air Force and Illinois, and he has proven that he can
quickly turn offenses around.  His teams have been successful, and fast.  Kansas
went 12-1 in his first year as offensive coordinator, and will be playing in
their second consecutive bowl game this year.  His time at Army included a stint
as offensive coordinator from 1998-1999.  He also served as the recruiting
coordinator and offensive line coach.  Warriner has shown he can turn offenses
around, and has been successful doing so at Military Academies.  He is someone
Army should consider in the process.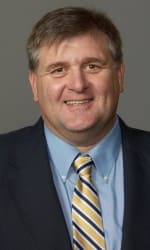 Mike
Sewak (Offensive Line, Georgia Tech) – Sewak is a Paul Johnson disciple, and
is currently serving under Johnson at Georgia Tech as the offensive line coach. 
He was Johnson's offensive coordinator at Georgia Southern from 1997 – 2001. 
His rushing offenses were consistently at the top of the national stats for
division 1-AA.  When Johnson left for Navy, Sewak took over the Georgia Southern
helm and was the head coach from 2002 – 2005, keeping GSU in the national polls
and maintaining the vicious rushing attack he had developed under Johnson. 
Sewak also has ties to Wake Forest coach Jim Grobe, serving as his offensive
line coach from 1955-1996 while Grobe was at Ohio.  He was a help in turning
that program around.  Sewak is a proven winner, and can run an option offense
that Army is looking for.  In addition, he is an active member in the community
and has a history of participation in a number of community philanthropic
programs while coaching.   He should be on Army's short list.

Rich
Ellerson (Head Coach, Cal Poly) – Currently the head coach at Cal Poly,
Ellerson has most recently been compared to Paul Johnson – an ability to build a
consistent winner with a balanced offensive scheme and hard-nosed defense.  He
has been at Cal Poly for seven seasons, and has won 40 of his last 52 games as
head coach.  He believes in tough defense, and his offenses have produced their
fair share of top rushers.  Oh, and he can turn around a program quickly.  When
he got to Cal Poly, it took him one season to turn a poor team into a winner,
going 6-5 in his first year.  He also spent time at the University of Arizona,
utilizing the "swarm" defense that he brought with him to Cal Poly.  His tough,
winning philosophy should be reviewed closely by the Army brass.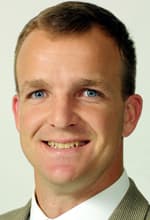 Steed
Lobotzke (Offensive Coordinator, Wake Forest) – Lobotzke is a Jim Grobe (HC,
Wake Forest) disciple, and has worked with him in some capacity or another since
playing under Grobe at the Air Force Academy.  For the past 8 years, he has
served with Grobe at Wake Forest.  As the offensive coordinator, he has been a
big part of the creative offense that Wake Forest employs, and a big part of
their success.  Wake Forest has been one of the great turn-arounds in college
football over the past few years.  Their ability to run the ball and confuse
opposing defenses with a disciplined attack is something that Army could gain
from greatly.  Lobotzke knows the rigors of Academy football, having played at
Air Force, and knows how to turn programs around – being a part of a staff that
has done it at Ohio and Wake Forest.  He won while at Air Force, served in the
Air Force, and is now a successful coach.  Another candidate that Army should bring in to
interview.
Though fans may be skeptical about the process, all of the
right folks are going to be involved in the coaching decision, and the bad taste
that occupies their mouths will remain until they find the right candidate. 
Kevin Anderson knows that his job hinges on it.  LTG Hagenback (Academy
Superintendent) wants to win and knows first-hand how the alumni feel.  And the
alumni and supporters on the search committee have a strong belief and need to
bring Army back to its winning ways.
The errors of the last eight years must be used as a learning
experience.  The failures against academy foes must be eliminated.  And the need
to win, win quickly, and win within the parameters of West Point must be
addressed.
This time, Army will get it right.