FREE GBK Photo Feature: Army-Navy (12-8-18)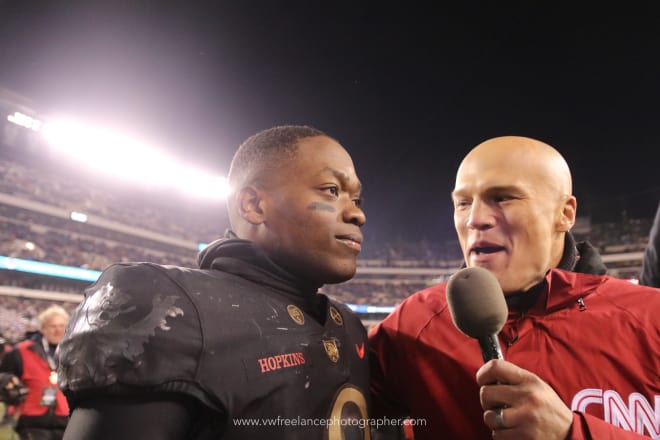 On Saturday in the City of Brotherly Love, No. 23 Army took on academy rival Navy at Lincoln Financial Field in front of a sold out crowd 66,729 pumped up fans.
Despite the December chill, both the Black Knights and Midshipmen defenses brought the heat to the opposing team's offenses.
But at the end of the evening, Army West Point held on to a 17-10 win, bragging rights and of course the CiC Trophy for the 2nd year in a row .... along with their 3-game win streak over Navy.
So, let's take a look back at Saturday's contest as we share with your some of amazing photos courtesy of Vanessa Williamson via our GoBlackKnights.com Photo Feature, along with a few classic shots by Ashley Zarrelli of GBK.