Part III - Signed and Knighted: A few more 2018 commits make it official
As we mentioned two days ago, the Early Signing Period was kicking off and GoBlackKnights.com would have you in the middle of the signings of the members of Army's 2018 Recruiting Class.
Well it has been a busy couple days with so many future Black Knights participating in their respective Signing Ceremonies .... albeit at their schools, home, restaurants, etc.
We are back again, now with Part III of our coverage as we add in additional comments and photos to this Signing Day series.
So, let's get back to it and here are more from the newest members of the 2018 Recruiting Class: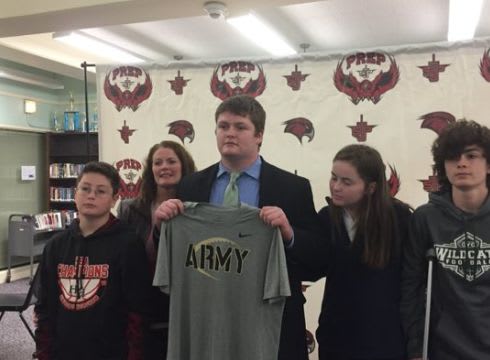 DT, Ryan Bryce (Prep)
In His Words:
"Awesome and I can't wait for my next chapter."
DT, Tim Kater (Prep)
In His Words:
"It's an honor to sign and be a part of something not everyone has an opportunity to do. Keeping the tradition alive and being a part of an elite group of players, coaches, but most importantly ... competitors."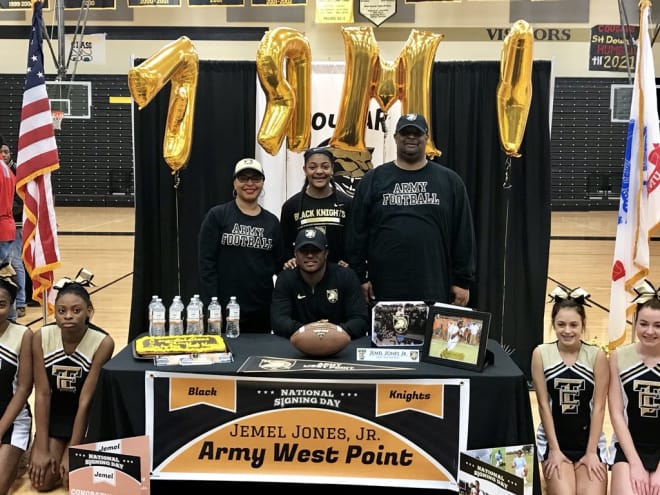 Athlete, Jemel Jones (Undetermined)
In His Words:
"It's such a blessing to be able to have officially achieved my dream of playing football at the next level. I can't wait to get up there and make an impact on the field."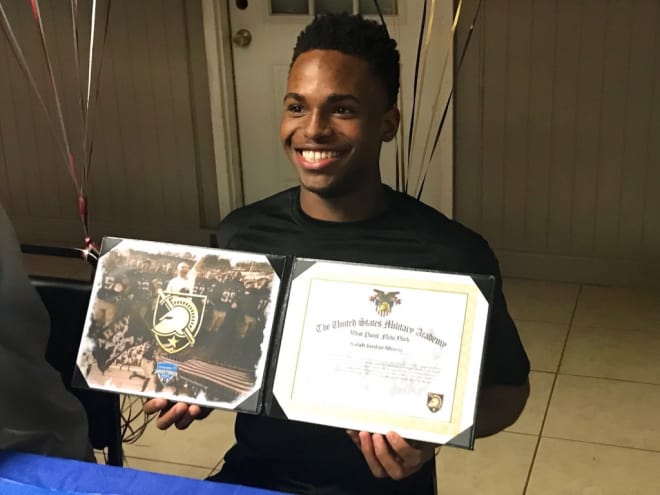 CB, Isaiah Morris (Prep)
In His Words:
"It feels amazing and it is truly a blessing. I am thankful for this opportunity and I could not be more excited."
OC, Daniel Parrish (Prep)
In His Words:
"What an Honor. I am so happy to be joining Army Football and having the opportunity to be taught under so many great coaches such as Coach Monken, Coach Davis, and Coach Spencer. I know this will be a tough long road but I know in the end it will all be worth it. I'm so excited for the future and for Army Football! Go Army Beat Navy."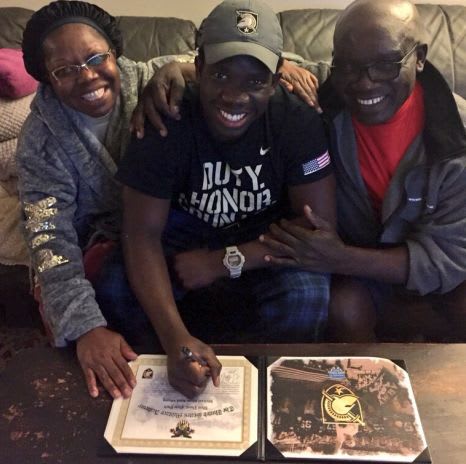 CB, Michael Mbony (Prep)
In His Words:
"It is truly an honor and a blessing."
Safety, Marquel Broughton (Prep)
"I'm very excited to be a Black Knight. It's an honor to be able to sign with an amazing team and school."
Safety, Luke Cameron (Direct)
In His Words:
"I'm so relieved. The celebration is great but I'm ready to get out there and work."